Revolta is Frankensteins wife that was summoned in the Bride of Frankenstein to destroy Steampunk town and Lightning.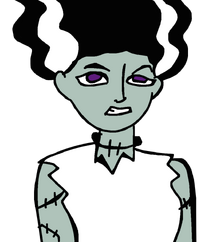 Appearance
Edit
She wears a torn white dress, has pale skin, she has hair just like the original Frankenstein's bride, she has scars on her neck and arms.
Sucking lightning and using it as a weapon.